In 1988, the first cannabinoid receptor was identified (CB1) (Howlett et al 1988) and in 1993, a second was described (CB2) (Munro et al 1993). Both are 7-domain G-protein coupled receptors affecting cyclic-AMP, but CB1 is more pervasive throughout the body, with particular predilection to nociceptive areas of the central nervous system and spinal cord (Herkenham et al 1990; Hohmann et al 1999), as well as the peripheral nervous system (Fox et al 2001; Dogrul et al 2003) wherein synergy of activity between peripheral and central cannabinoid receptor function has been demonstrated (Dogrul et al 2003). CB2, while commonly reported as confined to lymphoid and immune tissues, is also proving to be an important mediator for suppressing both pain and inflammatory processes (Mackie 2006). Following the description of cannabinoid receptors, endogenous ligands for these were discovered: anandamide (arachidonylethanolamide, AEA) in 1992 in porcine brain (Devane et al 1992), and 2-arachidonylglycerol (2-AG) in 1995 in canine gut tissue (Mechoulam et al 1995) (Figure 1). These endocannabinoids both act as retrograde messengers on G-protein coupled receptors, are synthesized on demand, and are especially active on glutamatergic and GABA-ergic synapses. Together, the cannabinoid receptors, their endogenous ligands ("endocannabinoids") and metabolizing enzymes comprise the endocannabinoid system (ECS) (Di Marzo et al 1998), whose functions have been prosaically termed to be "relax, eat, sleep, forget and protect" (p. 528). The endocannabinoid system parallels and interacts at many points with the other major endogenous pain control systems: endorphin/enkephalin, vanilloid/transient receptor potential (TRPV), and inflammatory. Interestingly, our first knowledge of each pain system has derived from investigation of natural origin analgesic plants, respectively: cannabis (Cannabis sativa, C. indica) (THC, CBD and others), opium poppy (Papaver somniferun) (morphine, codeine), chile peppers (eg, Capsicum annuum, C. frutescens, C. chinense) (capsaicin) and willow bark (Salix spp.) (salicylic acid, leading to acetylsalicylic acid, or aspirin). Interestingly, THC along with AEA and 2-AG, are all partial agonists at the CB1 receptor. Notably, no endocannabinoid has ever been administered to humans, possibly due to issues of patentability and lack of commercial feasibility (Raphael Mechoulam, pers comm 2007). For an excellent comprehensive review of the endocannabinoid system, see Pacher et al (2006), while Walker and Huang have provided a key review of antinociceptive effects of cannabinoids in models of acute and persistent pain (Walker and Huang 2002).
I use this for my anxiety and for my arthritis. The topical works great for my chronic neck pain. The best way to go is to get your own raw, tested material and use it in whatever form you like. It's quite easy to make your own extract. This has worked better for me, rather than relying on a purchased, untested product – where some seem to work and others are a waste. But even with those that work, of course the cost is ridiculous and not affordable, thanks to all these corporate-pleasing laws in place, not there for the people – don't delude yourselves.
In 2015, The Hebrew University of Israel published a study that documented the potency of single-molecule CBD extract versus the potency of whole-plant CBD-rich extract. It found that extract taken from whole plant CBD-rich cannabis is therapeutically superior to single-molecule extract. The scientists behind this study noticed that science had been utilizing pure, single-molecule CBD, which resulted in a bell-shaped dose-response curve. This means that CBD's efficacy plummets at very high and very low doses.
"Probably indigenous to temperate Asia, C. sativa is the most widely cited example of a "camp follower." It was pre-adapted to thrive in the manured soils around man's early settlements, which quickly led to its domestication (Schultes 1970). Hemp was harvested by the Chinese 8500 years ago (Schultes and Hofmann 1980). For most of its history, C. sativa was most valued as a fiber source, considerably less so as an intoxicant, and only to a limited extent as an oilseed crop. Hemp is one of the oldest sources of textile fiber, with extant remains of hempen cloth trailing back 6 millennia. Hemp grown for fiber was introduced to western Asia and Egypt, and subsequently to Europe somewhere between 1000 and 2000 BCE. Cultivation in Europe became widespread after 500 CE. The crop was first brought to South America in 1545, in Chile, and to North America in Port Royal, Acadia in 1606. The hemp industry flourished in Kentucky, Missouri, and Illinois between 1840 and 1860 because of the strong demand for sailcloth and cordage (Ehrensing 1998). From the end of the Civil War until 1912, virtually all hemp in the US was produced in Kentucky."
"Approximately 30 countries in Europe, Asia, and North and South America currently permit farmers to grow hemp. Some of these countries never outlawed production, while some countries banned production for certain periods in the past. China is among the largest producing and exporting countries of hemp textiles and related products, as well as a major supplier of these products to the United States. The European Union (EU) has an active hemp market, with production in most member nations. Production is centered in France, the United Kingdom, Romania, and Hungary.30
The earliest recorded uses date from the 3rd millennium BC.[32] Since the early 20th century, cannabis has been subject to legal restrictions. The possession, use, and sale of cannabis is illegal in most countries of the world.[33][34] Medical cannabis refers to the physician-recommended use of cannabis, which takes place in Canada, Belgium, Australia, the Netherlands, Germany, Spain, and 33 U.S. states.[35][36] In September 2018, cannabis was legalized in South Africa[37] while Canada legalized recreational use of cannabis in October 2018.[38]
Recent controversies have arisen in relation to non-steroidal anti-inflammatory drugs (NSAID), with concerns that COX-1 agents may provoke gastrointestinal ulceration and bleeding, and COX-2 drugs may increase incidents of myocardial infarction and cerebrovascular accidents (Fitzgerald 2004; Topol 2004). In contrast, neither THC nor CBD produce significant COX inhibition at normal dosage levels (Stott et al 2005a).
So true. Hearst and Rockefeller did not want Hemp or any form of Cannabis interfering with their lucrative paper, pharmaceutical and oil industries. Hemp is versatile and renewable. It can be used for food, medicine, fuel, paper, clothing, plastic, building materials; just about anything paper and oil is used for. These bastard wealthy people have done a disservice to all people and for the sake of lining their already copiously rich pockets. They and those like them are criminals of the worst order
The contents displayed within this public group(s), such as text, graphics, and other material ("Content") are intended for educational purposes only. The Content is not intended to substitute for professional medical advice, diagnosis, or treatment. Always seek the advice of your healthcare provider with any questions you may have regarding your medical condition. Never disregard professional medical advice or delay in seeking it because of something you have read in a public group(s).
Over decades, researchers have found that THC may help treat pain, nausea, loss of appetite and other problems, while CBD was thought to be biologically inactive in humans. But in the past 10 years, scientists have concluded that CBD may be quite useful. Dozens of studies have found evidence that the compound can treat epilepsy as well as a range of other illnesses, including anxiety, schizophrenia, heart disease and cancer.

In support of the previous study by Power et al. (in press), a second study by Giordano, Ohlsoon, Sundquist, Sundquist, and Kendler (2015) found that the relationship between cannabis use or abuse and schizophrenia may not be as strong as believed. The authors found that as the degree of shared genetic and environmental factors increased (beginning with first cousins to full siblings), the relationship between schizophrenia and cannabis abuse decreased, although it remained significant even in full sibling pairs.
"From the colonial period through the middle of the nineteenth century, hemp was widely grown in the United States for use in fabric, twine, and paper.19 Production dropped by the 1890's as technological advances made cotton a more competitive textile crop, and coarse fiber crops were increasingly imported.20 Nonetheless, American farmers continued to grow hemp into the middle of the twentieth century, finding it a useful rotation crop because it acted as a natural herbicide21—a dense, rapidly growing crop, it choked out weeds prior to the next planting of corn and other crops.22 At the urging of the government, production to supply fiber for military purposes was expanded enormously during World War I and again during World War II, particularly after the Japanese cut off exports from the Philippines."
Hemp paper are paper varieties consisting exclusively or to a large extent from pulp obtained from fibers of industrial hemp. The products are mainly specialty papers such as cigarette paper,[41] banknotes and technical filter papers.[42] Compared to wood pulp, hemp pulp offers a four to five times longer fibre, a significantly lower lignin fraction as well as a higher tear resistance and tensile strength. However, production costs are about four times higher than for paper from wood,[43] so hemp paper could not be used for mass applications as printing, writing and packaging paper.
To make matters more confusing, nine states (including California, Washington, and Colorado) let residents buy cannabis-based products with or without THC. Nearly two dozen other "medical marijuana states" allow the sale of cannabis, including capsules, tinctures, and other items containing CBD or THC, at licensed dispensaries to people whose doctors have certified that they have an approved condition (the list varies by state but includes chronic pain, PTSD, cancer, autism, Crohn's disease, and multiple sclerosis). Sixteen more states legalized CBD for certain diseases. But because all these products are illegal according to the federal government, cannabis advocates are cautious. "By and large, the federal government is looking the other way," says Paul Armentano, deputy director of the Washington, DC–based National Organization for the Reform of Marijuana Laws (NORML), but until federal laws are changed, "this administration or a future one could crack down on people who produce, manufacture, or use CBD, and the law would be on its side." 

My Wife had Polio at age 5 and the lingering damage to the L leg and muscle drove her crazy. At age 21 she was using heavy doses of muscle relaxers and pain meds. Needed to bomb herself at night to get some sleep. A Post polio group in West Palm Beach told her about Marijuana and she got some from the Jamaican health aide that was her constant helper. After 5 months she quit all meds. All of them. Slowly came out of the drugged state the meds had caused from 15 years of use. We separated good friends and I know she has gone back to school and getting a degree. All from the help of a plant from Jamaica. I never understood the statement this plant has no viable medical value. Something smells in the politics of this prohibition. Shame.
Settlements which date from c. 2200–1700 BCE in the Bactria and Margiana contained elaborate ritual structures with rooms containing everything needed for making drinks containing extracts from poppy (opium), hemp (cannabis), and ephedra (which contains ephedrine).[114] Although there is no evidence of ephedra being used by steppe tribes, they engaged in cultic use of hemp. Cultic use ranged from Romania to the Yenisei River and had begun by 3rd millennium BC Smoking hemp has been found at Pazyryk.[115]
With so many companies popping up every day, we've done the hard work for you. We bring you the best CBD oil guide and the top 25 brands that made our list based on CBD oil quality, effectiveness, customer service and of course price. Please note, this article is updated constantly, so don't forget come back from time to time to see the most updated information.
Disclosure: Some of the links above are affiliate links, meaning, at no additional cost to you, we will earn a commission if you click through and make a purchase. We are a professional review site that may receive compensation from certain companies whose products we review. We test each product thoroughly and give high marks to only the very best. We are independently owned and the opinions expressed here are our own.
"Promoters often claim that the product is THC-free and its use will not show up on a drug test," the NHRMC message reads. "Because CBD products are not FDA regulated, there is no guarantee what you are buying is THC-free. It may have various levels of THC depending on how it is produced, where it is manufactured and the potency/formulation of the product."
The results of the three large European cohort studies have been confirmed in two smaller New Zealand birth cohorts. Arsenault and colleagues (2002) reported a prospective study of the relationship between adolescent cannabis use and psychosis in a New Zealand birth cohort (n = 759). They found a relationship between cannabis use by age 15 and an increased risk of psychotic symptoms by age 26. The relationship did not change when they controlled for other drug use, but it was no longer statistically significant after adjusting for psychotic symptoms at age 11. The latter probably reflected the small number of psychotic disorders observed in the sample. Fergusson et al. (2003) found a relationship between cannabis dependence at age 18 and later symptoms that included those in the psychotic spectrum reported at age 21 in the Christchurch birth cohort. Fergusson and colleagues adjusted for a large number of potential confounding variables, including self-reported psychotic symptoms at the previous assessment, other drug use and other psychiatric disorders, but whether the association represents a link between cannabis use and psychotic symptoms specifically, or more general psychiatric morbidity, remains unclear.
From 1982 to 2002 the EU provided the equivalent of about 50 million dollars to develop new flax and hemp harvesting and fiber processing technologies (Karus et al. 2000). Because of the similarities of flax and hemp, the technologies developed for one usually are adaptable to the other. In addition, various European nations and private firms contributed to the development of hemp technologies. Accordingly, Europe is far more advanced in hemp development with respect to all fiber-based applications than other parts of the world. The EU currently dedicates about 30,000 ha to hemp production. France is the leading country in hemp cultivation in the EU, and 95% of the non-seed production is used for "specialty pulp" as described below. Harvesting and processing machinery for fiber hemp is highly advanced in Europe, and some has been imported into Canada. However, there is insufficient fiber processing capacity to handle hemp produced in Canada.
Historically, hemp could legally be grown and cultivated for academic research purposes only. However, the legality of hemp growth has changed in the past year. In April 2018, Sen. Mitch McConnell of Kentucky introduced the Hemp Farming Act of 2018, a piece of legislation that proposed legalizing all hemp products at the federal level. The act was incorporated in the 2018 United States Farm Bill, which passed in both the House and Senate in December 2018. Per the farm bill, industrial hemp will be descheduled as a federally controlled substance.
Cohen has found that chronic conditions including autoimmune diseases and pain syndromes can be helped with a 6-mg under-the-tongue tincture (the fastest delivery system) or a 25-mg capsule taken twice a day. Dosages for topical products like lotions are especially hard to determine—there's no clarity on how much CBD gets into the system through the skin.
Our bodies are thought to produce endocannabinoids by the billions every day. "We always thought the 'runner's high' was due to the release of dopamine and endorphins. But now we know the euphoria is also from an endocannabinoid called anandamide," its name derived from the Sanskrit word for bliss, says Joseph Maroon, M.D., clinical professor and vice chairman of neurosurgery at the University of Pittsburgh Medical Center. We produce these natural chemicals all day, but they fade quickly because enzymes pop up to destroy them. That's where CBD comes in: By blocking these enzymes, CBD allows the beneficial compounds to linger. This is why Amanda Oliver, 31, a career consultant in Charleston, SC, pops a CBD gummy bear each night before bed. "I used to lie there tossing and turning as my mind raced from work projects to whether I had set the home alarm," Oliver says. One piece of candy with 15 mg of CBD is enough to shut off her brain and facilitate sleep. She also swears by the CBD oil she takes at the height of her period, which she says quells her debilitating cramps.
A mixture of fiberglass, hemp fiber, kenaf, and flax has been used since 2002 to make composite panels for automobiles.[37] The choice of which bast fiber to use is primarily based on cost and availability. Various car makers are beginning to use hemp in their cars, including Audi, BMW, Ford, GM, Chrysler, Honda, Iveco, Lotus, Mercedes, Mitsubishi, Porsche, Saturn, Volkswagen[38] and Volvo. For example, the Lotus Eco Elise[39] and the Mercedes C-Class both contain hemp (up to 20 kg in each car in the case of the latter).[40]
CBD Pain Cream is here to help you live a higher quality life. If you suffer from pain, hypertension, or other conditions that leave you struggling to get through your day, this cream is here to help.  † Because, it uses the power of Cannabidiol to erase pain, discomfort, and other effects from conditions from the outside in. If you especially have pain in certain areas of your body, say your back from an injury or your hands from arthritis, CBD Pain Cream can seriously help you. †
The health consequences of cannabis use in developing countries are largely unknown beacuse of limited and non-systematic research, but there is no reason a priori to expect that biological effects on individuals in these populations would be substantially different to what has been observed in developed countries. However, other consequences might be different given the cultural and social differences between countries.
Thank you. I am 81 and started the CBD drops night and morning. I sleep better and no longer suffer the excruciating pain from diverticulitis. I saw somewhere that for my asthma I need the THC so got some (totally illegal here in South Africa). I think it is helping. The diagnosis of COPD was made some years ago and as a health psychologist I do all I can to remain healthy for my 97th birthday!! (Both my grandmother and greatgrandmother did so I believe I will too).
A 2011 study evaluated the effects of two non-psychoactive cannabinoids, cannabidiol (CBD) and cannabichromene (CBC), on pain management. The study concluded that, "CBD and CBC stimulated descending pathways of antinociception and caused analgesia by interacting with several target proteins involved in nociceptive control. These compounds might represent useful therapeutic agents with multiple mechanisms of action."
The DCE/SP began funding eradication programs in Hawaii and California in 1979.  The program rapidly expanded to include programs in 25 states by 1982.  By 1985, all 50 states were participating in the DCE/SP.  In 2015, the DEA continued its nation-wide cannabis eradication efforts, providing resources to support the 128 state and local law enforcement agencies that actively participate in the program.  This assistance allows the enhancement of already aggressive eradication enforcement activities throughout the nation.  In 2017, the DEA continued its nation-wide cannabis eradication efforts, providing resources to support the 126 state and local law enforcement agencies that actively participate in the program.   This assistance allows the enhancement of already aggressive eradication enforcement activities throughout the nation.  In 2017, the DCE/SP was responsible for the eradication of 3,078,418 cultivated outdoor cannabis plants and 303,654 indoor plants for a total of 3,382,072 marijuana plants.  In addition, the DCE/SP accounted for 4,502 arrests and the seizure in excess of 20.5 million dollars of cultivator assets.  The program also removed 2,829 weapons from cannabis cultivators.
Because C. sativa has been a neglected crop for so long in North America, there are only negligible genetic resources available on this continent. Most germplasm stocks of hemp are in Europe, and the largest and most important collection is the Vavilov Institute gene bank in Leningrad. Figure 11 shows THC concentrations in the Vavilov collection, as well as in our own collection, largely of European germplasm. A disturbingly high percentage of the collections have THC levels higher than 0.3%, making it difficult to incorporate these into breeding programs.
Cannabinoid agonists produce many effects beyond those mediated directly on receptors, including anti-inflammatory effects and interactions with various other neurotransmitter systems (previously reviewed (Russo 2006a). Briefly stated, THC effects in serotonergic systems are widespread, including its ability to decrease 5-hydroxytryptamine (5-HT) release from platelets (Volfe et al 1985), increase its cerebral production and decrease synaptosomal uptake (Spadone 1991). THC may affect many mechanisms of the trigeminovascular system in migraine (Akerman et al 2003; Akerman et al 2004; Akerman et al 2007; Russo 1998; Russo 2001). Dopaminergic blocking actions of THC (Müller-Vahl et al 1999) may also contribute to analgesic benefits.
CBD research is still in its infancy because both the substance itself and the cultivation of the plants from which it's derived have long been illegal in the United States. And despite all those cookies you see for sale, CBD does seem to remain illegal, unless FDA approved. In December, hemp cultivation was legalized nationwide as a provision of the Agriculture Improvement Act of 2018. But the FDA released a statement explicating the agency's stance on CBD's legality: In short, the FDA does not recognize a distinction between cannabis- and hemp-derived CBD and, for the time being, considers both to be illegal—especially as a questionably safe food additive. Although CBD isn't dangerous to healthy people, it can affect how the body metabolizes certain types of medication, which Blessing says could lead to overdose in some cases. (Because of the government shutdown, the FDA is unavailable to explain its stance or enforcement plans in further detail.)
Plant, (kingdom Plantae), any multicellular eukaryotic life-form characterized by (1) photosynthetic nutrition (a characteristic possessed by all plants except some parasitic plants and underground orchids), in which chemical energy is produced from water, minerals, and carbon dioxide with the aid of pigments and the radiant energy of the Sun, (2)…
Cannabis, also referred to as marijuana, has been an integral part of human civilizations for millennia. Both as a medicine and as a recreational substance, cannabis is the most popular illicit drug in the world. Today, the legal landscape that has prohibited marijuana for much of the twentieth century is giving way to decriminalization and full legalization. Legal, commercial cannabis businesses are already making an enormous economic impact.
Nuleaf Naturals has gained popularity with its CBD oils and transparency for its operations. The CBD oil comes in more sizes and is known for having a high concentration of CBD. For example, a small 5ml bottle has 240mg of CBD oil in its composition. It may be less powerful than top providers in this industry, but the good value for money and efficiency in pain relief will most likely convince potential customers.
There is also considerable potential for other industries using hemp in the manner that the automobile industry has demonstrated is feasible. Of course, all other types of transportation vehicles from bicycles to airplanes might make use of such technology. Natural fibers have considerable advantages for use in conveyance (Karus et al. 2000): low density and weight reduction, favorable mechanical, acoustical, and processing properties (including low wear on tools), no splintering in accidents, occupational health benefits (compared to glass fibers), no off-gassing of toxic compounds, and price advantages. Additional types of composite using hemp in combination with other natural fibers, post-industrial plastics or other types of resins, are being used to produce non-woven matting for padding, sound insulation, and other applications.
Hemp is completely different from marijuana in its function, cultivation and application. But these differences didn't stop our political leaders from getting confused and accidentally grouping all Cannabis species as a Schedule I Drug and banning it in 1970 under the Controlled Substances Act. Even after 45 years, the government still seems to have some confusion in distinguishing the two plants. Although legislation is being made, progress has been slow.In its application, hemp and marijuana serve completely different purposes. Marijuana, as it is widely known, is used for medicinal or recreational purposes. Hemp is used in variety of other applications that marijuana couldn't possibly be used in. These include healthy dietary supplements, skin products, clothing, and accessories. Overall, hemp is known to have over 25,000 possible applications.
Cannabis has mental and physical effects, such as creating a "high" or "stoned" feeling, a general change in perception, heightened mood, and an increase in appetite.[21][22] Onset of effects is within minutes when smoked, and about 30 to 60 minutes when cooked and eaten.[21][23] They last for between two and six hours.[23] Short-term side effects may include a decrease in short-term memory, dry mouth, impaired motor skills, red eyes, and feelings of paranoia or anxiety.[21][24][25] Long-term side effects may include addiction, decreased mental ability in those who started as teenagers, and behavioral problems in children whose mothers used cannabis during pregnancy.[21] There is a strong relation between cannabis use and the risk of psychosis,[26] though the cause-and-effect is debated.[27]
Many governments view occupational health as a social challenge and have formed public organizations to ensure the health and safety of workers. Examples of these include the British Health and Safety Executive and in the United States, the National Institute for Occupational Safety and Health, which conducts research on occupational health and safety, and the Occupational Safety and Health Administration, which handles regulation and policy relating to worker safety and health.[63][64][65]
Cannabis use is associated with increased recruitment of task-related areas, such as the dorsolateral prefrontal cortex, which is thought to reflect compensatory activity due to reduced processing efficiency.[114][113][116] Cannabis use is also associated with downregulation of CB1 receptors. The magnitude of down regulation is associated with cumulative cannabis exposure, and is reversed after one month of abstinence.[117][118][119] There is limited evidence that chronic cannabis use can reduce levels of glutamate metabolites in the human brain.[120]
I have neuropathic pain. I've tried 3 brands now, this last one being less expensive. I "think" it's helping a little bit…. maybe it's wishful thinking. I never really knew how much to take. There is so much confusion on dosing, so I just take a dropper full now. Maybe that's too much, maybe not. Should I take it twice a day, or once? I find it very hard to compare brand to brand. Thank you for your detailed, informative article. If anyone would care to share how much oil they take daily, I would appreciate it. I'm just trying to get a rough idea of what's normal, an average. thanks.

In states with medical cannabis laws, consumers should try to purchase cannabis from licensed suppliers who share their test results, which hopefully validate their products' robust cannabinoid and terpenoid profiles. If you're looking to purchase hemp through an online outlet, research your purchase beforehand to ensure that you aren't being duped.
The Marinol patient monograph cautions that patients should not drive, operate machinery or engage in hazardous activities until accustomed to the drug's effects (http://www.solvaypharmaceuticals-us.com/static/wma/pdf/1/3/1/9/Marinol5000124ERev52003.pdf). The Sativex product monograph in Canada (http://www.bayerhealth.ca/display.cfm?Object_ID=272&Article_ID=121&expandMenu_ID=53&prevSubItem=5_52) suggests that patients taking it should not drive automobiles. Given that THC is the most active component affecting such abilities, and the low serum levels produced in Sativex therapy (vide supra), it would be logical that that patients may be able to safely engage in such activities after early dose titration and according to individual circumstances, much as suggested for oral dronabinol. This is particularly the case in view of a report by an expert panel (Grotenhermen et al 2005) that comprehensively analyzed cannabinoids and driving. It suggested scientific standards such as roadside sobriety tests, and THC serum levels of 7–10 ng/mL or less, as reasonable approaches to determine relative impairment. No studies have demonstrated significant problems in relation to cannabis affecting driving skills at plasma levels below 5 ng/mL of THC. Prior studies document that 4 rapid oromucosal sprays of Sativex (greater than the average single dose employed in therapy) produced serum levels well below this threshold (Russo 2006b). Sativex is now well established as a cannabinoid agent with minimal psychotropic effect.
Environmental sex determination is known to occur in a variety of species.[39] Many researchers have suggested that sex in Cannabis is determined or strongly influenced by environmental factors.[27] Ainsworth reviews that treatment with auxin and ethylene have feminizing effects, and that treatment with cytokinins and gibberellins have masculinizing effects.[15] It has been reported that sex can be reversed in Cannabis using chemical treatment.[40] A PCR-based method for the detection of female-associated DNA polymorphisms by genotyping has been developed.[41]
We went back and forth like that for several rounds, yelling at each other in 30-degree weather in front of an RV wrapped in marijuana-leaf graphics and blasting Bob Marley music. Finally, he stopped trying to enlighten me and shuffled off to let me buy my lollies in peace. As I tore into my new treats, I realized the whole thing had been a scene from the internet's dominant cannabidiol discourse come to life: Some money had been spent and some opinions had been said, but no one had gained any information.
With marijuana, apparently, we're still waiting for this information. It's hard to study a substance that until very recently has been almost universally illegal. And the few studies we do have were done mostly in the nineteen-eighties and nineties, when cannabis was not nearly as potent as it is now. Because of recent developments in plant breeding and growing techniques, the typical concentration of THC, the psychoactive ingredient in marijuana, has gone from the low single digits to more than twenty per cent—from a swig of near-beer to a tequila shot.
The scientific debate regarding taxonomy has had little effect on the terminology in widespread use among cultivators and users of drug-type Cannabis. Cannabis aficionados recognize three distinct types based on such factors as morphology, native range, aroma, and subjective psychoactive characteristics. Sativa is the most widespread variety, which is usually tall, laxly branched, and found in warm lowland regions. Indica designates shorter, bushier plants adapted to cooler climates and highland environments. Ruderalis is the informal name for the short plants that grow wild in Europe and Central Asia.
Fresh Nature Hemp is a new manufacturer in CBD industry, but, despite this, Fresh Nature Hemp CBD oil is one of the most efficient product for pain relief on the market. The company works hard to keep standards high, so its CBD products is sourced from organic hemp – no artificial ingredients, pesticides or GMOs. Every batch is tested for safety & efficacy to ensure the purity meets & exceeds industry standards. Unlike many popular manufacturers, Fresh Nature Hemp uses unique CO2 extraction process which provides a near 99% pure CBD oil.
Researchers in New Zealand have studied whether cannabis can be used to treat severe motor and vocal tics in those suffering from Tourette syndrome. The study concluded that subjects who took a controlled THC-CBD medicated spray showed marked improvement in the frequency and severity of motor and vocal tics post-treatment. Although the study is only a small clinical trial, it is one of the first to specifically analyze the effects of cannabis on Tourette syndrome.
38 states and Puerto Rico considered legislation related to industrial hemp in 2017. These bills ranged from clarifying existing laws to establishing new licensing requirements and programs.  At least 15 states enacted legislation in 2017 — Arkansas, Colorado, Florida, Hawaii, North Dakota, Nevada, New York, Oregon, South Carolina, Tennessee, Virginia, Washington, West Virginia, Wisconsin and Wyoming. At least four states — Florida, Nevada, New Mexico and Wisconsin — authorized new research or pilot programs. 
Probably indigenous to temperate Asia, C. sativa is the most widely cited example of a "camp follower." It was pre-adapted to thrive in the manured soils around man's early settlements, which quickly led to its domestication (Schultes 1970). Hemp was harvested by the Chinese 8500 years ago (Schultes and Hofmann 1980). For most of its history, C. sativa was most valued as a fiber source, considerably less so as an intoxicant, and only to a limited extent as an oilseed crop. Hemp is one of the oldest sources of textile fiber, with extant remains of hempen cloth trailing back 6 millennia. Hemp grown for fiber was introduced to western Asia and Egypt, and subsequently to Europe somewhere between 1000 and 2000 BCE. Cultivation in Europe became widespread after 500 ce. The crop was first brought to South America in 1545, in Chile, and to North America in Port Royal, Acadia in 1606. The hemp industry flourished in Kentucky, Missouri, and Illinois between 1840 and 1860 because of the strong demand for sailcloth and cordage (Ehrensing 1998). From the end of the Civil War until 1912, virtually all hemp in the US was produced in Kentucky. During World War I, some hemp cultivation occurred in several states, including Kentucky, Wisconsin, California, North Dakota, South Dakota, Minnesota, Indiana, Illinois, Ohio, Michigan, Kansas, and Iowa (Ehrensing 1998). The second world war led to a brief revival of hemp cultivation in the Midwest, as well as in Canada, because the war cut off supplies of fiber (substantial renewed cultivation also occurred in Germany for the same reason). Until the beginning of the 19th century, hemp was the leading cordage fiber. Until the middle of the 19th century, hemp rivaled flax as the chief textile fiber of vegetable origin, and indeed was described as "the king of fiber-bearing plants,—the standard by which all other fibers are measured" (Boyce 1900). Nevertheless, the Marihuana Tax Act applied in 1938 essentially ended hemp production in the United States, although a small hemp fiber industry continued in Wisconsin until 1958. Similarly in 1938 the cultivation of Cannabis became illegal in Canada under the Opium and Narcotics Act.
The extract known as CBD oil sold in the U.S. falls into one of two categories. Crystalline isolate exclusively contains CBD, as other cannabinoids have been removed; full spectrum oil, on the other hand, retains THC and other cannabinoids, and is only sold in states where marijuana use has been legalized. CBD oil can be consumed several different ways, including ingested capsules and food products, vaporizing, tinctures, and topical creams. The soporific effects of CBD oil are linked to its concentration; low-concentration oils will produce minimal effects, while high-concentration oils will produce strong effects.
A few years ago, the National Academy of Medicine convened a panel of sixteen leading medical experts to analyze the scientific literature on cannabis. The report they prepared, which came out in January of 2017, runs to four hundred and sixty-eight pages. It contains no bombshells or surprises, which perhaps explains why it went largely unnoticed. It simply stated, over and over again, that a drug North Americans have become enthusiastic about remains a mystery.
Whether the drug and non-drug, cultivated and wild types of Cannabis constitute a single, highly variable species, or the genus is polytypic with more than one species, has been a subject of debate for well over two centuries. This is a contentious issue because there is no universally accepted definition of a species.[54] One widely applied criterion for species recognition is that species are "groups of actually or potentially interbreeding natural populations which are reproductively isolated from other such groups."[55] Populations that are physiologically capable of interbreeding, but morphologically or genetically divergent and isolated by geography or ecology, are sometimes considered to be separate species.[55] Physiological barriers to reproduction are not known to occur within Cannabis, and plants from widely divergent sources are interfertile.[43] However, physical barriers to gene exchange (such as the Himalayan mountain range) might have enabled Cannabis gene pools to diverge before the onset of human intervention, resulting in speciation.[56] It remains controversial whether sufficient morphological and genetic divergence occurs within the genus as a result of geographical or ecological isolation to justify recognition of more than one species.[57][58][59]
Facebook, which has long banned ads for "drugs and drug-related products," recently announced that changes to these rules – specifically with regard to cannabis – may be on the way. According to a company official originally quoted in The Telegraph, "We want to consider whether we can loosen this restriction, especially in relation to medical marijuana, legal marijuana, and brick and mortar stores."
When it comes to cannabis, the best-case scenario is that we will muddle through, learning more about its true effects as we go along and adapting as needed—the way, say, the once extraordinarily lethal innovation of the automobile has been gradually tamed in the course of its history. For those curious about the worst-case scenario, Alex Berenson has written a short manifesto, "Tell Your Children: The Truth About Marijuana, Mental Illness, and Violence."
Given the uncertainties and handicaps associated with hemp, it is fortunate that there are compensating factors. As noted, as a crop hemp offers some real environmental advantages, particularly with regard to the limited needs for herbicides and pesticides. Hemp is therefore pre-adapted to organic agriculture, and accordingly to the growing market for products associated with environmentally-friendly, sustainable production. Hemp products are an advertiser's dream, lending themselves to hyperbole ("healthiest salad oil in the world," "toughest jeans on the market"). While the narcotics image of C. sativa is often disadvantageous, advertisers who choose to play up this association do so knowing that it will attract a segment of the consuming population. In general, the novelty of hemp means that many consumers are willing to pay a premium price. It might also be said that those who have entered the hemp industry have tended to be very highly motivated, resourceful, and industrious, qualities that have been needed in the face of rather formidable obstacles to progress.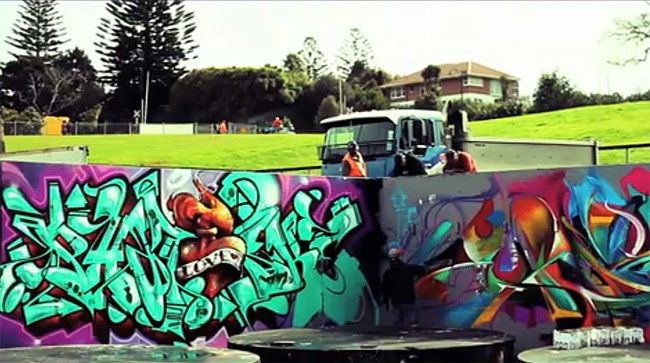 Like everything else in the U.S it is buyer beware. I was told that the 30 dollar a bottle Hemp Oil, would not work becasue I was "Skeptical." I had asked exactly these questions at a Dispensary. The CBD Craze is mostly hype. It does little or nothing for pain, or anything else. The only thing I have seen is that when it is derived from marijuana in the for of a Salve with the a small amount of THC in it, it might help with arthritis topically.
Extraction: The method by which CBD oil is processed from hemp plants can be very telling. Some manufacturers extract and process the oil using toxic materials like propane or butane; in most cases, these oils are cheaply priced. Safer extraction and processing agents include ethanol, which cleans the hemp plant of unwanted toxins; and supercritical carbon dioxide extraction, which strips harmful materials from the plant by changing the carbon dioxide's temperature and pressure settings.

An alternative to the gateway hypothesis is the common liability to addiction (CLA) theory. It states that some individuals are, for various reasons, willing to try multiple recreational substances. The "gateway" drugs are merely those that are (usually) available at an earlier age than the harder drugs. Researchers have noted in an extensive review that it is dangerous to present the sequence of events described in gateway "theory" in causative terms as this hinders both research and intervention.[271]
One area where CBD is clearly helpful: the treatment of seizures associated with one form of epilepsy. A 2017 New England Journal of Medicine study found ingesting oral CBD dramatically cut down most patients' seizure frequency—a finding that prompted the FDA to support the approval of one CBD drug for use in the treatment of some epilepsy patients.
Marijuana or marihuana (herbal cannabis),[167] consists of the dried flowers and subtending leaves and stems of the female Cannabis plant.[168][169][170][171] This is the most widely consumed form,[171] containing 3% to 20% THC,[172] with reports of up-to 33% THC.[173] This is the stock material from which all other preparations are derived. Although herbal cannabis and industrial hemp derive from the same species and contain the psychoactive component (THC), they are distinct strains with unique biochemical compositions and uses. Hemp has lower concentrations of THC and higher concentrations of CBD, which decreases the psychoactive effects[174][175]
I have a brother in law who has been diagnosed with cataplexy and narcoplexy, where he starts quivering and slowly loses control of his body and goes into a sleep, which causes him to drop to the ground with mild seizures while he is out. He lives alone (59 years old), but has smoked cannabis since he (we) were teenagers. He still smokes, and is on medication twice a day for this condition, but if he misses those meds by even half an hour, he is at risk of these seizures. The sad part is, these seizures are usually brought on by the smallest emotional change, usually tension, excitement or, the worst thing, if something he finds funny and is the least bit tickled about and starts to laugh, this process will immediately begin. Does anyone know if this kind of condition is treatable with cbd oil's or concentrates? As I said, he smokes weed, and often grows his own, but he does it for the high and relaxation advantage, since he is basically home-bound due to this condition ending his work career about 4 years ago. Thanks for any replies. I'd be overjoyed if I could tell him there's a possible solution to the problem other than his prescriptions. Or even if it worked WITH his meds to keep from having to live such a sedentary life.
In 2019, the European Commission announced that CBD and other cannabinoids would be classified as "novel foods",[85] meaning that CBD products would require authorization under the EU Novel Food Regulation stating: because "this product was not used as a food or food ingredient before 15 May 1997, before it may be placed on the market in the EU as a food or food ingredient, a safety assessment under the Novel Food Regulation is required."[86] The recommendation – applying to CBD extracts, synthesized CBD, and all CBD products, including CBD oil – was scheduled for a final ruling by the European Commission in March 2019.[85] If approved, manufacturers of CBD products would be required to conduct safety tests and prove safe consumption, indicating that CBD products would not be eligible for legal commerce until at least 2021.[85]
Hemp has very low levels of another cannabis compound, tetrahydrocannabinol (THC) — the main psychoactive compound in marijuana. Evidence suggests that THC — not CBD — causes the symptoms people associate with getting high on marijuana, Blessing says. Unlike marijuana, which the CDC argues is addictive, CBD also doesn't seem to be, according to the World Health Organization.
This guide is an introduction to anyone looking to inform themselves about the reality of cannabis. It covers basic information about the marijuana plant, cannabis preparations, and the crucial elements of plant anatomy and science. This guide to marijuana also gives an overview of the most popular medical and recreational uses of cannabis. It offers a survey of the most important medical cannabis research while highlighting emerging trends in the legal cannabis market. The guide also introduces those new to cannabis to the many ways to consume marijuana, and much more.
The Gateway Hypothesis states that cannabis use increases the probability of trying "harder" drugs. The hypothesis has been hotly debated as it is regarded by some as the primary rationale for the United States prohibition on cannabis use.[261][262] A Pew Research Center poll found that political opposition to marijuana use was significantly associated with concerns about health effects and whether legalization would increase marijuana use by children.[263]
Pinfold Consulting. 1998. (G. Pinfold Consulting Economists Ltd. and J. White, InfoResults Ltd.). A maritime industrial hemp product marketing study. Prepared for Nova Scotia Agriculture and Marketing (Marketing and Food Industry Development), and New Brunswick Agriculture & Rural Development (Marketing and Business Development). agri.gov.ns.ca/pt/agron/hemp/hempms.htm
In the mid 1990s, the EU provided subsidization for hemp cultivation of ca. $1,050/ha. This support was instrumental in developing a hemp industry in western Europe. However, no comparable support is available in North America, and indeed those contemplating entering into hemp cultivation are faced with extraordinary costs and/or requirements in connection with licensing, security, THC analysis, and record keeping. Those involved in value-added processing and distribution are also faced with legal uncertainties and the regular threat of idiosyncratic, indeed irrational actions of various governments. Simply displaying a C. sativa leaf on advertising has led to the threat of criminal charges in the last decade in several G8 countries. Attempting to export or import hemp products among countries is presently a most uncertain activity.
If you live in a state where CBD is legal for your condition, it's best to buy it from a state-regulated dispensary. But even there, oversight is uneven. "I feel safe being a cannabis consumer in Colorado, since the state tracks everything from seed to sale, but I didn't the first few years after cannabis became legal," when the rules were still taking shape, says Robyn Griggs Lawrence, the Boulder author of The Cannabis Kitchen Cookbook, which features recipes for cannabis edibles.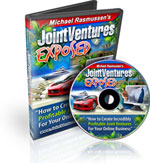 There is certainly a need to utilize available germplasm sources in order to breed suitable cultivars for North America. A list of the 24 approved cultivars for the 2001 season in Canada is at www.hc-sc.gc.ca/hpb-dgps/therapeut/htmleng/hemp.html. Most of these are regulated by the European Organization of Economic Cooperation and Development (OECD). These cultivars are "approved" for use in Canada not on agricultural criteria, but merely on the basis that they meet the THC criterion. Indeed, most of these are unsuitable or only marginally suitable for Canada (Small and Marcus 2000), and only a very few Canadian cultivars to date have been created. In Canada, every acquisition of hemp grown at a particular place and time must be tested for THC content by an independent laboratory and, under the industrial hemp regulations, fields of hemp with more than 0.3% THC may require destruction (a slight degree of flexibility is generally exercised). Importation of experimental hemp lines (i.e. other than the approved cultivars) requires importation licenses (as well as phytosanitary clearance of the shipment by the Canadian Food Inspection Agency), and the importation licenses require an indication that the THC contents are low.

In this report, researchers reviewed 16 previously published studies testing the use of various cannabis-based medicines in the treatment of chronic neuropathic pain and found some evidence that cannabis-based medicines may help with pain relief and reduce pain intensity, sleep difficulties, and psychological distress. Side effects included sleepiness, dizziness, mental confusion. The authors concluded that the potential harm of such medicines may outweigh their possible benefit, however, it should be noted that the studies used a variety of cannabis-based medicines (e.g. inhaled cannabis and sprays and oral tablets containing THC and/or CBD from plant sources or made synthetically), some of which are more likely to result in these side effects than products without THC.
The use of Cannabis for seed oil (Fig. 36) began at least 3 millennia ago. Hempseed oil is a drying oil, formerly used in paints and varnishes and in the manufacture of soap. Present cultivation of oilseed hemp is not competitive with linseed for production of oil for manufacturing, or to sunflower and canola for edible vegetable oil. However, as noted below, there are remarkable dietary advantages to hempseed oil, which accordingly has good potential for penetrating the salad oil market, and for use in a very wide variety of food products. There is also good potential for hemp oil in cosmetics and skin-care products.
Hempseed's amino acid profile is comparable to other sources of protein such as meat, milk, eggs and soy.[21] Protein digestibility-corrected amino acid scores (PDCAAS), which attempt to measure the degree to which a food for humans is a "complete protein", were 0.49–0.53 for whole hemp seed, 0.46–0.51 for hempseed meal, and 0.63–0.66 for hulled hempseed.[22]

Researchers think that CBD interacts with receptors in your brain and immune system. Receptors are tiny proteins attached to your cells that receive chemical signals from different stimuli and help your cells respond. This creates anti-inflammatory and painkilling effects that help with pain management. This means that CBD oil may benefit people with chronic pain, such as chronic back pain.
Hemp Bombs CBD Pain Freeze is the perfect soothing solution for your pain, cramp, joint and muscle problems. A full dose of CBD is combined with a cold therapy rub to provide the user with long lasting relief. CBD is a well-known pain reliever and anti-inflammatory that is kind to a user's skin. As well as 99% pure CBD, Hemp Bombs Pain Rub is formulated with other natural ingredients like Aloe Vera to enhance the healing potential of the product. At each stage of product development, Hemp Bombs ensures the highest quality CBD from top quality ingredients to conscientious manufacturing practices.

I wanted to tell people here that CBD has been very effective for my anxiety, and helps with insomnia. For me, it was a cumulative effect, after a week of one dropper of oil, I can sleep very well at night. I feel like I am not polluting my body with commercial pharmaceuticals. I wish everyone here the best, and hope it works for you as well as it has for me.
Cannabinoids may offer significant "side benefits" beyond analgesia. These include anti-emetic effects, well established with THC, but additionally demonstrated for CBD (Pertwee 2005), the ability of THC and CBD to produce apoptosis in malignant cells and inhibit cancer-induced angiogenesis (Kogan 2005; Ligresti et al 2006), as well as the neuroprotective antioxidant properties of the two substances (Hampson et al 1998), and improvements in symptomatic insomnia (Russo et al 2007).
Not until the end of the 20th century was the specific mechanism of action of THC at the neuronal level studied.[citation needed] Researchers have subsequently confirmed that THC exerts its most prominent effects via its actions on two types of cannabinoid receptors, the CB1 receptor and the CB2 receptor, both of which are G protein-coupled receptors.[142] The CB1 receptor is found primarily in the brain as well as in some peripheral tissues, and the CB2 receptor is found primarily in peripheral tissues, but is also expressed in neuroglial cells.[143] THC appears to alter mood and cognition through its agonist actions on the CB1 receptors, which inhibit a secondary messenger system (adenylate cyclase) in a dose-dependent manner. These actions can be blocked by the selective CB1 receptor antagonist rimonabant (SR141716), which has been shown in clinical trials to be an effective treatment for smoking cessation, weight loss, and as a means of controlling or reducing metabolic syndrome risk factors.[144] However, due to the dysphoric effect of CB1 receptor antagonists, this drug is often discontinued due to these side effects.[145]